Hennessy & Friends to star in Dave Allen film for BBC Two with Aidan Gillen.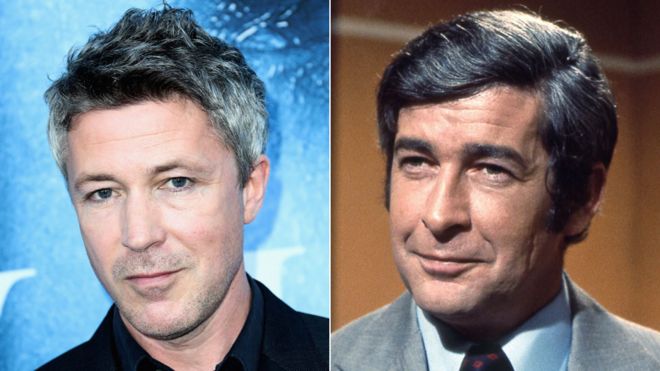 Miranda Hennessy, David Seymour and Steven Shapland (AKA sketch group 'Hennessy & Friends' ) will play Dave Allen's Sketch Team in the new BBC comedy drama ' Dave Allen at Peace '. Game of Thrones star Aidan Gillen will play the title role in the BBC Two film that will tell the story of the controversial Irish comedian, and examine how his personal life impacted on his career.
Gillen, who is from Dublin, is joined by fellow Game of Thrones actor Conleth Hill (Varys), who will play Allen's brother. Father Ted's Tommy Tiernan will play Allen's father, while Joanne Crawford, from Line of Duty, will play his mother.
The film will be structured in a way that reflects Allen's original television act, in which he sat on a bar stool and shared memories and reflections while drinking whisky. Gillen will play the comic in a similar style, with his reflections on his earlier years and career shown through flashbacks and comedy sketches performed by Gillen with his team Hennessy, Seymour & Shapland.
The film is written by Peaky Blinders' Stephen Russell and directed by Andi de Emmony.