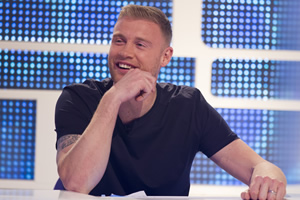 Sky reveals its Summer season…
Wealth of talent in new comedy shorts
Sharon Horgan, Joe Wilkinson and Morgana Robinson – and even former cricketer Andrew Flintoff – are among those involved in the next batch of comedy shorts for Sky Arts.
READ ARTICLE

Seven one-offs, themed around summer, will be available on demand from June 28 and follow previous seasons of Christmas, Valentines, Ireland and horror shorts.
Andrew Flintoff's Summer: Pacino and Bert
Starring: Andrew Flintoff, Miranda Hennessy and Louis Emerick
Written by: Daniel Maier
A series of encounters between a tongue-tied dog walker and the woman of his dreams. Could she be 'the one'? He might find out, if only he can keep up with his dog, and his brain can keep up with his mouth…
It has been written by Daniel Maier who frequently writes gags for 
Harry Hill
, and Charlie Brooker.