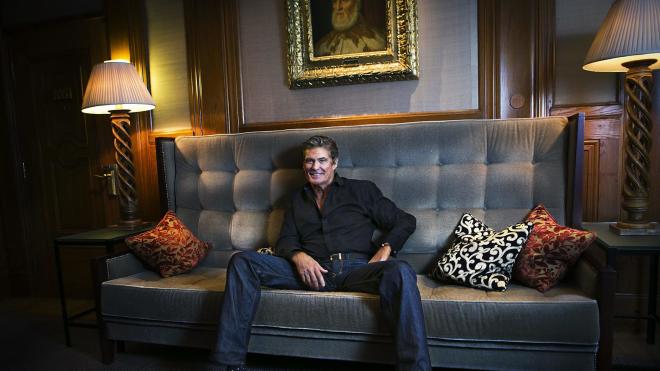 'HOFF THE RECORD' is a brand new and exclusive six part semi-improvised comedy series, produced by Me & You Productions, the award winning makers of An Idiot Abroad.
David Hasselhoff says, "When I made Baywatch I dreamed of one day having my own show on a channel named after me. Hoff The Record is coming soon to the UK, only on Dave. They did name the channel after me, right…?"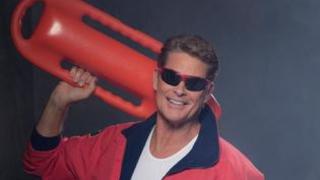 Shot in the style of a documentary, Hoff the Record is about the life of The Hoff, a fictionalised version of Hasselhoff, 30 years after rising to fame with the global hits Knight Rider and Baywatch. After five divorces and some misguided career decisions, the series follows The Hoff as he moves to the UK to get his career back on track and make sense of his increasingly surreal life. Arriving on Dave in 2015, the show will blur the lines between real life and improvisational comedy and will be filmed in the UK, and overseas, with an ensemble cast of new and established comedy talent.
Are you excited? We're terribly excited. Here's some people saying excited things about it:
Executive Producer Krishnendu Majumdar of Me & You Productions: "We grew up watching David Hasselhoff on TV so we are thrilled to be working with such a legend and are amazed that he is game to play a jaw dropping version of himself for us. This is our first series for Dave and it's great to be on such a supportive broadcaster making an ambitious cutting edge comedy series."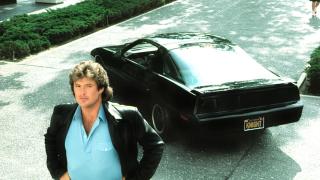 UKTV's Commissioning Editor, Iain Coyle: "We are delighted to be working with a living legend. The Hoff is unique and so is this show; funny, clever and bizarre – in a good way. I can't wait."
Steve North, Dave General Manager:"It is a slightly surreal series for Dave and has to be seen to be believed, but it promises to be brilliant and to have The Hoff on the channel is a great coup. It cements Dave as the place to be for risk-taking comedies."
#HOFFONDAVE